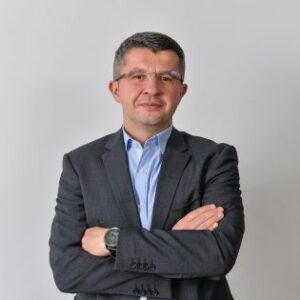 Welcome to Fortech
Mission
To be the nearshore home for our client's software development and quality assurance teams, a trusted IT outsourcing partner they can rely on.

Vision
To become a truly global and fully integrated service provider for IT related needs.
Strategy

We acknowledge that customers looking for IT outsourcing partners may have different options in different countries or even continents.
What makes us stand out is the quality we provide, coupled with our ability to scale. Leveraging our software development expertise, our seamless team extension model and capacity to scale, our clients can gain sustainable competitive advantage.
In order to do so, we rely on the best engineers available and invest in technical and communications skills. We constantly increase our delivery capacity with professionals not only in Cluj-Napoca, but also in other important IT hubs in Romania (e.g. Iasi and Oradea).
Furthermore, our second area of focus is the process area. We know that building seamless team extensions requires not only technical skills and cultural affinity, but also engineering and communication processes that enable remote work and successful distributed teams. So we constantly calibrate and refine our processes, learning from both standards and industry developments, and our own experiences.

CSR Policy

Our social purpose is to address real needs, supporting mature projects aimed at improving the standard of living in our community. So far we have managed to offer a better chance in life to disadvantaged children, contribute to our healthcare and educational systems and promote a healthier lifestyle among our team and within our community.
There are three areas of social involvement where we are most active – education, sports, and social and health care – and where we commit both company resources and the support of our colleagues.
In the area of education, we work closely with local universities, schools and other institutions to provide students of all levels with internship programs, financial support for research projects (e.g. PhDs), training and doors open for any project that we can support and see value in. We have laid out the foundations of the "Discover your passion in IT" program, together with some of the best high schools in Cluj-Napoca and several IT companies, which enables high school students to get mentorship from Fortech engineers and see what a career in IT means. At its 3rd edition, it has enrolled more than 250 students as direct beneficiaries.
In the area of sports, "Clujul Pedaleaza", "Maratonul Fagetului", "Fortech Tour Faget", "Crosul Hoia" and "Belis Triathlon" are just a few of our teams' favorite sports events that we also support as sponsor. Finally, we support kids with disabilities and underprivileged children with resources and actions organized and run by our teams. The "Autism Transilvania" Association, the "Casuta Bucuriei" Association and the Pandora Association are just a few of the social causes we support.
Facts about Fortech
| | |
| --- | --- |
| Company Registration Number | Premium service information |
| Year Founded | 2003 |
| Address | Frunzisului 106 |
| City | Cluj Napoca |
| Postal number | 400664 |
| State | Cluj |
| Country name | RO |
| Phone | (+40)264453303 |
| Company WWW | http://www.fortech.ro |
| Company Linkedin Profile | https://www.linkedin.com/company/465604 |
| Google MAP URL | https://goo.gl/maps/PTXSt8hsGyn |
| CxO first name | Calin |
| CxO last name | Vaduva |
| CxO e-mail | Premium service information |
| CxO Linkedin URL | https://www.linkedin.com/in/calin-vaduva-0369391 |
| Company Role | Provider |
| Number of Development sites | Premium service information |
| Development Center Countries | RO |
| Company Video Presentation | n/a |
| IT Outsourcing Service Type | Application hosting/Application housing, Application maintenance/Application management, Box/Licensed software development, Custom software development, End user support/Application user support, Enterprise application management, Helpdesk support/Desktop management/IT Service Desk, IT consulting/Project management, IT Strategy/IT Architecture Services, SaaS services, Security management/On-line monitoring/Antivirus support, Software testing/QA, System Administration/Database Administration |
| Sourcing Model | Project, Partner, Staff augmentation, Managed services, Cost+, Time & Material |
| Verticals | Accounting, Automotive Aviation & Aerospace, Banking, Computer Networking, Computer Software, Consumer Electronics, Consumer Services, E-Learning, Entertainment, Financial Services, Food & Beverages, Graphic Design, Hospital & Health Care, Industrial Automation, Information Services, Information Technology and Services, Internet, Legal Services, Leisure Travel & Tourism, Logistics and Supply Chain, Luxury Goods & Jewelry, Market Research, Marketing and Advertising, Oil & Energy, Outsourcing/Offshoring, Renewables & Environment Research, Staffing and Recruiting, Supermarkets, Translation and Localization, Transportation/Trucking/Railroad, Utilities |
| Foreign Clients | Premium service information |
| Number of finished projects | Premium service information |
| Client Origin | Premium service information |
| Repeating Clients | Premium service information |
| Invoice Currency | EUR, USD, Local currency |
| Credit terms [days] | Premium service information |
| Office open hours [Local timezone] | 8:00 – 18:00 |
| Total Office Space [m2] | 9000 |
| Open Office Space [m2] | 2000 |
| Separate Office Space [m2] | 7000 |
| Secured Client Office Space | Premium service information |
| Number of Conference Rooms | 16 |
| Number of Meeting Rooms | 10 |
| Meeting Room Space [m2] | 320 |
| Cantine Space [m2] | 120 |
| Kitchen Space [m2] | 200 |
| Relaxation Space [m2] | 500 |
| Number of Restrooms | 26 |
| Praying Room | no |
| Food & Beverage provided | no |
| Office Table Size [m2] | 1,6 |
| Employee Equipment | Table, Chair, Light, PC, Monitor, Laptop, Tablet, Phone, Headset, Camera |
| Power Supply | Public, Generator backup, UPS |
| Power backup Duration [minutes] | Premium service information |
| Office Security | Premium service information |
| Internet Redundancy | Premium service information |
| National Internet Connectivity [Mbit/s] | 300 |
| International Internet Connectivity  [Mbit/s] | 300 |
| HR Officers | Premium service information |
| HR functionality | Recruitment, Selection, Training, Development, Compensation, Benefits, Employee relations |
| HR functions outsourced | Recruitment |
| Time to hire [Weeks] | Premium service information |
| Time to establish team [Weeks] | Premium service information |
| Employee Retention [%] | Premium service information |
| Certificate | ISO |
| Employee Software Package | Premium service information |
| R&D Methodology & Ideology | Iterative & Incremental, Kanban, Lean, Pair programming, RUP, Scrum |
| R&D Operating System | Android, Chrome OS, IBM i, iOS, Linux, Mac OS, MS Server, MS Windows, Embedded, MS Windows Mobile, MS Windows Desktop, Sun, VirtualBox, Symbian OS, VMWare |
| R&D Database | EnterpriseDB, FileMaker Pro, Hadoop, IBM DB2, IBM Lotus  Approach, IBM DB2, Microsoft Access, Microsoft SQL Server, SQL Azure, Microsoft Visual FoxPro, mSQL, MySQL, Oracle, PostgreSQL, Postgres Plus Advanced Server, RDM Embedded, SQLBase, SQLite |
| R&D Programming Language | Python, Java, C++, C#, Ruby, JavaScript, C, PHP, Perl, Objective-C, Bash, VB.NET |
| CRM platform | Zoho |
| eCommerce platforms | Magento, Shopify, IBM Websphere, Venda, Hybris |
| BI platforms | SAP, Oracle, Qlik, IBM, TIBCO |
| CMS Platforms | ocPortal, WordPress, Drupal, Joomla |
| Microsoft | gold |
| Oracle | silver |
| SAP | n/a |
| Number of Employees | 600 |
| Employee usage own production | Premium service information |
| Employee Usage Client teams | Premium service information |
| Employee Usage Consultancy | Premium service information |
| Number of Students | Premium service information |
| Number of Bachelors | Premium service information |
| Number of Masters | Premium service information |
| Number of Ph.D's | Premium service information |
| Avg Employee Age [Year of age] | Premium service information |
| English Language [%] | 100 |
| German Language [%] | 1 |
| French Language [%] | 1 |
| Spanish Language [%] | 1 |
| Russian Language [%] | 1 |
| Japanese Language | n/a |
| Working hours per week | 40 |
| Holidays per year | 24 |
| Months in company | Premium service information |
| Employee turnover | Premium service information |
| Employee benefits | Premium service information |
| Salary Junior SE | Premium service information |
| Salary Software Engineer | Premium service information |
| Salary Senior Software Engineer | Premium service information |
| Airport National [travel time] | 15 min |
| Airport International [travel time] | 15 min |
| Graduates | 500 |
| City Population | 999.999 |
| Personal Income Tax [%] | 30 |