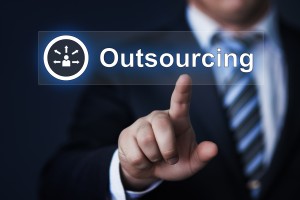 For the first time a Danish state workplace sent jobs overseas. 35 Filipino IT workers have for a half year been working with monitoring and testing tasks for Energinet.dk. The relocation has not led to layoffs in Denmark, says IT Director.
In many years you have heard of Danish jobs moving abroad, but so far it has only been private companies that have taken the opportunity to use foreign labor to complete tasks.
Why does the state not do the same ?, the CIO of Energinet.dk asked himself and decissionmakers.
– As a state enterprise, it is our duty that consumer tariffs are as low as possible, and therefore we need to continually look at how we can perform tasks cheapest and most efficient.Offshoring is one of the means, the CIO explains.
He was mandated to examine whether some of the standard services that Energinet.dk is responsible of, could be moved to a separate department abroad, and after several soundings chose the Philippines. Here are wages low and the population is relatively well educated, and speaks good English.
The department opened in September 2014 and is to our knowledge the first example of a state enterprise in Denmark that opens an overseas office with the purpose of offshoring.
The Philippine Department solves standard tasks as monitoring whether a server is running out of capacity and testing.
What, why, and who is next?
One can only guess if this example of offshoring BPO services is creating precedence for other Danish state owned companies. At the moment the maturity of state owned/operated software development projects are probably not encouraging other CIO's to do the same at present time, but due to an increasing lack of talent one could easily imagine some maintenance tasks making use of nearshore outsourcing.
One could also expect other EU member states making use of this example in future strategies when it has been proven that Software offshore or nearshore outsourcing is the only solution to:
solve the increasing demand of skilled software development resources
increase growth
not affecting national workforce and conditions
Reference (in Danish): HK